In 2019 Hadherway Farms will be travelling the World with our ever popular themed Summer Camps. Explore each country's traditional celebration of the horse, games, costumes, breeds and competitions. Become a skilled Gaucho, Ranchero, or an RCMP musical rider. What is a Escaramuza? You will find out! So many new and exciting discoveries on horseback. Along with our solid horsemanship training and crafts related to each country. We are quite excited to bring The World to our little paradise in The County. Our camps fill up quickly, contact me to reserve your spot.
Our fun, themed camps are open to children with a genuine interest in riding, horsemanship and stable management. Focus will be hands on education, riding, crafts and equine related games. All camps begin at 9:00am and end at 3:00pm. Camp kids will perform at the end of the camp for families, usually involving music, to show-off what they've learned.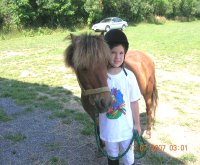 Arrangements for may be made for early drop off or late pickups. Please ask for details regarding options and fees. All camps include snacks and beverages. A lunch is to be brought from home. We look forward to a fantastic summer! Visit the contact page to inquire about our Camps.
March Break Camp – March 11th – 15th  – Open to ages 5 and up, more details to follow.
Canada – July 8th – 12th – Open to ages 5 and up.
Mexico – July 15th – 19th – Open to ages 5 and up.
South America – July 22nd – 26th – Open to ages 5 and up.
Portugal – August 12th – 16th – Open to ages 5 and up.