Riding Lessons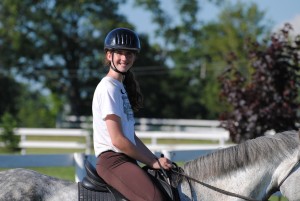 Our weekly riding lessons are provided by fully insured qualified instructors with years of competitive experience. These lessons are private lessons focusing on individuality, confidence building, and skill development in a non-competitive setting. Semi private lessons available upon request.
Lessons are provided every day, year round:
After school programs.
Individual lessons at the end of the day after summer camp.
PA days / school holidays
Hadherway Farms also offers "Tiny Trotters" lessons for young children.
We are pleased to offer our facility for Birthday Party celebrations.
Please contact us directly for more information, a site tour, pricing and availability.
---
Boarding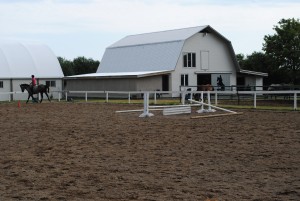 Situated on 15 beautiful acres Hadherway Farms has a 55 x 75 m outdoor sand arena, a bright new 50′x120′ indoor arena with excellent footing, and outdoor grass jumper ring with full course.
Our barn and paddocks offer a spacious, cozy home to our resident horses. Boarders are given top quality care to their equine companions with daily turnouts, unlimited arena use, and individual feeding; all at affordable rates.
2016 brings about new trails added for boarders and our riding program with Cross Country jumps included.
Please inquire for more information.
---
Horse Shows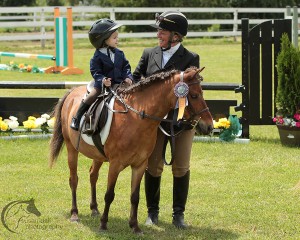 Hadherway Farms is dedicated to providing a show venue that offers competitors a level playing field according to their age and skill level. With emphasis on fun in a friendly, professional atmosphere. We also ensure that our shows are a stepping stone to the A circuit by designing our jump courses with horse friendly obstacles  that challenge the rider. Classes are offered in our sand ring to our up and coming riders with walk/trot hack classes and cross rails.
More experienced riders or those moving up will compete in our beautiful grass ring (each show offers new course designs and fill) with classes offered to 3 foot.
Click here for our horse show information page. Click here to view our 2018 Horse Show Calendar!
---
Kids Camp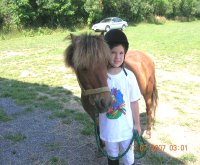 Our fun, themed camps are open to children with a genuine interest in riding, horsemanship and stable management. Focus will be hands on education, riding, crafts and equine related games. All camps begin at 9:00am and end at 3:00pm. Camp kids will perform a the end of the camp for families, usually
involving music, to show-off what they learned.
Click here for our summer schedule and more information.